Northern Lights Flamenco Tour 2015
We are excited to welcome back Savannah Fuentes and Northern Lights Flamenco to our showroom this Friday October 9th! Undoubtably one of the hardest working Flamenco stars of the Northwest, Savannah and company have embarked on a 2 month, 32 show tour through 9 states. Accompanying Savannah will be singer Juanarito, from Spain and Bulgarian Bobby de Sofia on guitar. "There's nothing like it. … It spans the complete range of human emotion," Fuentes said, describing a flamenco performance as a powerful "shock to the system." "I see people crying (during performances). When I see art that I love, I cry too."
For nearly a decade our wood-filled showroom has been the occasional venue for dozens of unique performances: from the theatrical to singer-songwriters and from fire dancers to didgeridoos and Native flutes. Come immerse yourself in our creative vibe and enjoy the passion of Flamenco as only Northern Lights and Savannah Fuentes can share.
Tickets are available at Brown Paper Tickets and will also be available at the door the night of the show.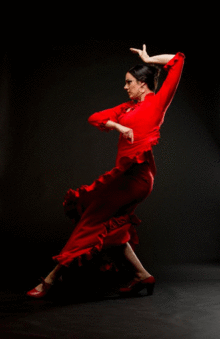 Published on May 31, 2016.